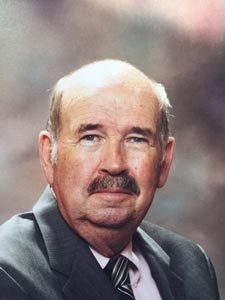 CAMDEN, S.C. – Ted Barron Freeman, 84, of Camden, S.C., died Sunday, November 1, 2015 after a brief battle with cancer. He was a devoted husband, father, grandfather and friend, and a teacher and mentor to many. Ted was born on September 25, 1931 in Great Falls, S.C., the son of Louise Barron Freeman and W. Townsend Freeman. He received his A.B. in History from Presbyterian College (PC). He was a proud PC booster and Alpha Sigma Phi who steered many young people to his beloved alma mater. After a tour of duty in the Korean War, Ted received his Masters of Education at the University of South Carolina and later studied in the doctoral program at Auburn University.
Ted spent his career in public service. He was a school teacher and principal in Columbia before serving as principal of Moultrie High School in Mt. Pleasant. While in Mt. Pleasant he met Mary Thurmond (Mary T.) Tompkins, formerly of Edgefield, and they married in 1965. He served as High School Supervisor for the S.C. Department of Education and Coordinator of Adult Education until his appointment in 1973 to the Atlanta office of the U.S. Office of Education. He was appointed by President Reagan as Secretary's Representative for the Southeast when the Office became a cabinet department, and later came back to South Carolina in 1988 as Manager of the Columbia office of the Department of Housing and Urban Development. He retired in 1999.
Ted was a true gentleman with a servant's heart who spent a lifetime volunteering. He coached youth soccer for years and, after retirement, delivered Meals on Wheels until his own health prevented him from continuing. He served as deacon, elder, Sunday School Superintendent, and summer camp kitchen guru at Smyrna Presbyterian Church in Conyers, Ga., and as an elder and VBS volunteer at Bethesda Presbyterian in Camden. He was a member of the Golden K Club in Camden and served as chairman of the Strom Thurmond Foundation, which awards college scholarships to South Carolina students.
He was an opera aficionado whose hobbies included golf, bridge, vegetable gardening, singing, poetry, and planning his family's next adventure. He cheered enthusiastically for any sport his grandchildren played and, most passionately, for PC football. He was a natural champion of any underdog.
He is survived by his wife of 49 years, Mary T., children Ted B. Freeman II (Amy Davis) of Atlanta, Ga.; Elise Freeman Crosby (Joe Crosby) of Pawley's Island, S.C.; Robert Tompkins Thurmond Freeman (Jade Lee Freeman) of Gaithersburg, Md.; and five treasured grandchildren, Jonah Ashmore Crosby, John Grey Crosby, Townsend Michael Crosby, Emma Lee Freeman, and Phoebe Thurmond Freeman. He is preceded in death by his parents and his brother, Dr. William T. Freeman.
Services will be held at 11:00 a.m. on Thursday at Bethesda Presbyterian Church with The Reverend John Hallman officiating. The family will receive visitors at John Knox Hall following the service. In lieu of flowers, memorials may be made to Presbyterian College, Bethesda Presbyterian Church, and the American Cancer Society.
Kornegay Funeral Home, Camden Chapel, is in charge of the arrangements.
Online condolences may be sent to the Freeman family by visiting www.kornegayfuneral.com.