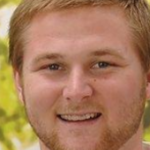 Mr. Drayton Wyatt Mims 21, beloved son of Dru and Holly Mims, entered into the presence of Jesus on August 29, 2015. He was born in Charleston, S.C., on July 1, 1994, and was a resident of Edgefield County. He began his career at Parsons as an X-ray Welder in 2013 and was with the Local 150 Pipefitters Union. He loved to hunt and fish. One of his greatest joys was living on River Plantation Farm and kayaking on the Savannah River. In addition to his parents, he is survived by his brother John Dru, sister Claire, children Caleb, Forrest and Jaxen and wife Meghan.
A celebration of life service will be at 11:00 a.m. on January 23rd at South Aiken Church of God, 2700 Whiskey Road, Aiken, S.C. 29803. Memorials may be made to South Aiken Church of God.
"In my distress I called to the Lord; I cried to my God for help" Psalm 18.6.