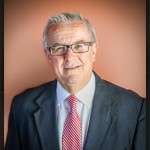 Augusta, GA—Keith P. Muelfeld has joined the Walton Foundation for Independence as a Fund Development Associate.
He will be responsible for growing the membership of the Cornerstone Society—Walton Foundation's giving society—and developing new relationships with businesses and corporations throughout the Augusta River Region.
Muelfeld is a former trial court judge for the state of Ohio, with more than 27 years' experience sitting on the bench and a decade of experience practicing law prior to that. He is a member of the Rotary Club of North Augusta and the board of directors at Sacred Heart Cultural Center. He and his wife Karen live in Edgefield County.