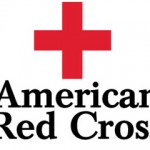 COLUMBIA, S.C., Thursday, January 21, 2016 — The American Red Cross is preparing to respond in South Carolina, as well as along the entire East Coast, as a massive winter storm threatens.
In South Carolina, the Red Cross is on alert, carefully monitoring weather forecasts, and coordinating closely with local and state partners. Red Cross volunteers, relief supplies, emergency vehicles and shelters are always ready to provide help when needed. The winter storm is expected to bring snow and ice to parts of the state and possible power outages. The Red Cross has safety steps people should follow during this massive storm which will affect people through the weekend.
"This storm has the potential to cause power outages, unsafe driving conditions and home fires. We encourage everyone to take precautions now and stay informed on the changing conditions," said Rebecca Jordan, executive director for the American Red Cross of Central SC.
GET PREPARED NOW Download the free Red Cross Emergency App for winter weather alerts and warnings. The app's Winter Storm section contains expert advice for what to do before, during and after winter storms. Get an emergency kit ready now – details about what should be included are on the Red Cross web site.
DRIVING If possible, avoid driving in this storm. If someone has to drive, they should have a window scraper, kitty litter or sand in case their vehicle gets stuck, extra clothes and a Disaster Supplies Kit in the trunk. Fill the vehicle's gas tank and clean the lights and windows to help see. Full details are available here.
POWER OUTAGE In the event of a power outage, please take the following precautions:
Use flashlights, not candles.
To avoid an electrical surge, when power returns, turn off and unplug all unnecessary electronics
Keep refrigerator and freezer doors closed as much as possible
Report downed power lines to your electric company and keep children and pets away from the area
Don't use generator indoors or in other enclosed areas such as garages or basements
Place generators away from doors, windows and vents
Connect appliances directly to outlets on the generator – not your home's electrical system
HOME FIRE DANGER Storms like this can result in a high number of home fires.
People should never use a stove or oven to heat their home. If using a fireplace, use a glass or metal fire screen large enough to catch sparks and rolling logs
Place space heaters on a level, hard surface and keep anything flammable at least three feet away – turn off space heaters and make sure fireplace embers are out before leaving the room or going to bed.
WINTER WEATHER AFFECTS BLOOD AND PLATELET DONATIONS The Red Cross has an emergency need for blood and platelet donors. Since January 1, more than 60 blood drives in a dozen states were cancelled because of inclement weather, resulting in more than 2,300 uncollected blood and platelet donations. With the approaching winter storm predicted to affect multiple states along the East Coast, more blood drives will likely be cancelled.
Despite the weather, hospital patients across the country still need blood. Eligible blood and platelet donors who live in areas where it is safe to travel are encouraged to make an appointment to give now, and those in areas affected by severe weather are asked to make and keep appointments when it is safe to do so. To make an appointment to donate, download the Blood Donor App, visit redcrossblood.org or calling 1-800-RED CROSS (1-800-733-2767).