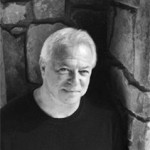 Tom Poland will sign Georgialina, A Southland As We Knew It at Carolina Moon Distillery February 20, from 11:00 a.m. until 2:00 p.m. Poland has been writing about the disappearing rural South for nearly four decades. His new book brings to life the character of the South as he takes readers down back roads to old home places, covered bridges, and country stores. He recalls hunting for snipes and lost Confederate gold; the joys of beach music and cruising Ocean Drive; and the fading traditions of sweeping yards with homemade brooms, funeral processions, "telephoning" catfish, and other southern customs and ways.
The University of South Carolina Press published Georgialina, of which Pat Conroy wrote, "Tom Poland brings the fading and forgotten rural South back to life with a deeply felt reverence for the power of story to preserve our shared past. In these pages, we ride shotgun with Tom past covered bridges, tenant homes, country stores, and sweetgrass basket stands into a South that—like the Goat Man—we may never see again."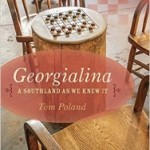 Edgefield's Logue-Timmerman "mule kick" story is in the book as is a narrative on moonshine featuring Poland's kin from Edgefield. Other stories of interest to Edgefield people include pottery and camellias. Much of the book derives from Poland's growing up in nearby Lincoln County, Georgia, and his many years writing about South Carolina. Poland considers the two-state region his native land and can trace his father's people, Busseys and Searles, to Edgefield's Red Oak community. Poland lives in Columbia, South Carolina.