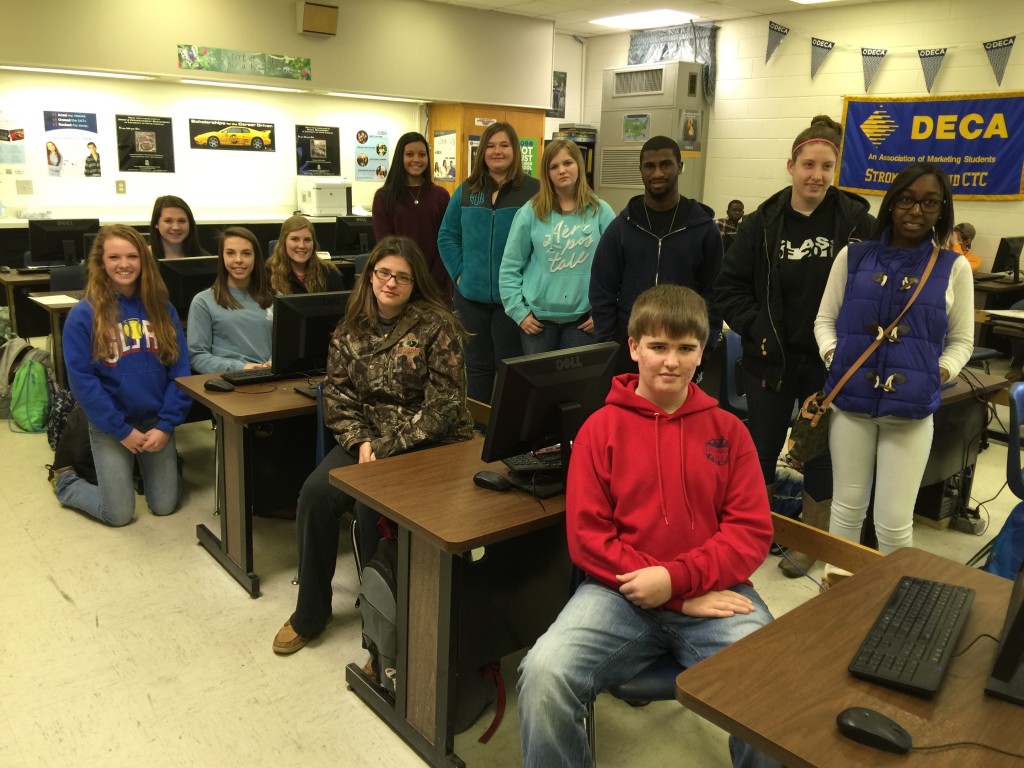 DECA, the business club at Strom Thurmond High School, under the leadership of Lisa Spinner who teaches in the Career Center, has committed to raising money through their club by selling NEW subscriptions to The Edgefield Advertiser.
This is an opportunity for the community to take notice of who they know in the DECA Club and reach out to give them a new subscription.  Also expect the Club to be calling on the folks they know in their separate communities.
The club is aware that the Advertiser is 180 years old, and has managed to continue through "thick and thin" and that subscriptions are a large measure of the paper's income.