The Ridge Heritage Association met for their twenty-year celebration and some forty members enjoyed their usual informative time followed by a social hour, a set program that was highlighted in several presentations by members on Tuesday evening, February 9.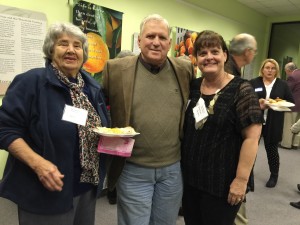 What has been most important to members of this enduring organization has been the need to not carry a great deal of debt but to have an enjoyable association with one another through the study of historic buildings and places on the Ridge.  And always has been the need to take time for refreshments and socializing following the meetings and therefore each member brings something to contribute to that.
The 20-year meeting was held at the Edgefield County Chamber of Commerce, the story of its acquisition told by a former leader in the group, John Timmerman. The building was donated by the Walker family, and it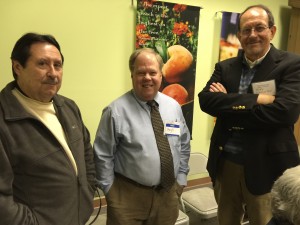 went to the Town which in turn placed the ECCC there, the Peach Museum and First Steps, an organization that needed a place and one that tends to man the phones when the ECCC director is not there.
Roy Vandergrift gave the story of, initially, meeting and deciding that there would not be ongoing debt to manage or historic properties to be placed in their care, but rather a small fee to be paid yearly and fundraising when necessary – a plan that seems to have kept the club alive and well for 20 years.
Two officers who also spoke were President Linda Clancy and Secretary Bobbie Pullum.  Owen Clark presented artifacts and a video for the members to peruse.
Also it was clearly stated that the Ridge includes the towns on Hwy. 23 from Johnston to Batesburg-Leesville, and also includes Trenton. Saluda and Edgefield are not on the Ridge, they say.