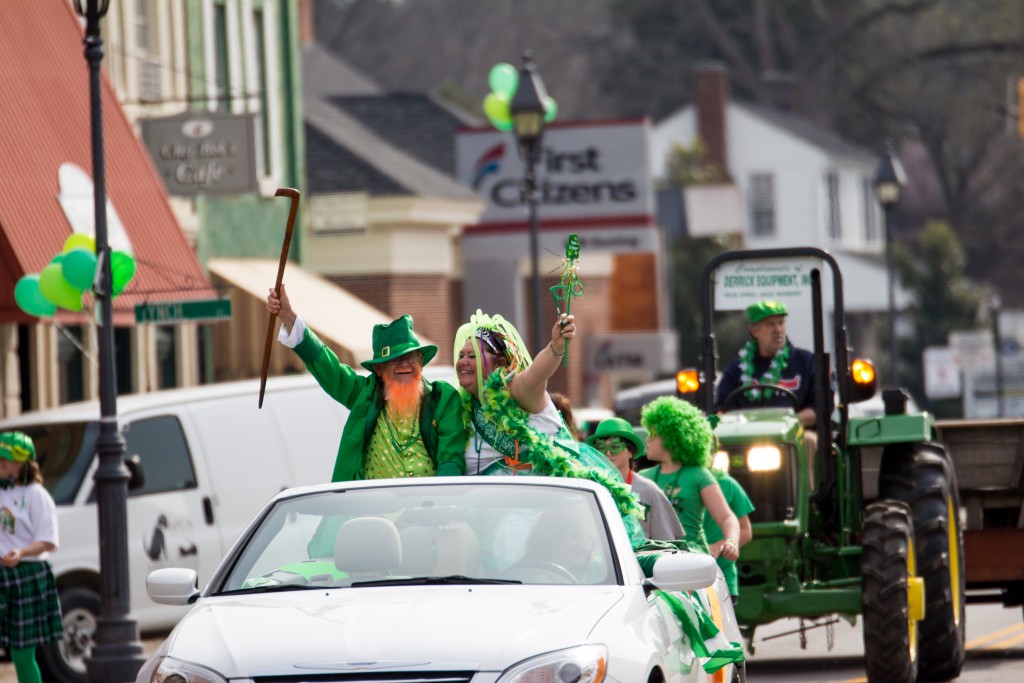 A decade ago Kerry Klein launched the first Shamrock Run/Walk and it has continued successfully for all these years.  Each year the monies raised by the walk go to a special charity or cause; this year the cause is the Southeastern Firefighters Burn Foundation which will have a strong presence at the event on Saturday, March 12, 2016. Along with the emphasis from the Burn Foundation will be the show of local fire departments, all seven from the communities of Edgefield County.
The fire department vehicles will be open to children's curiosities as they will be positioned around the square.  The Town of Edgefield will bring out their aluminum can container – a trailer for collecting cans from the communities, all profits going to the Burn Foundation.
The American Red Cross from Aiken will be offering some information for the attendees and runners.  Their stand will have information on smoke detectors for homes. The whole square will be busy with face painting and green cotton candy, all saluting the Shamrock season.
For those wishing to register for the run which starts at 11:00 a.m. can do so by getting a form at Town Hall in Edgefield or the Chamber of Commerce in Johnston – or on their Web sites. The festivities will follow the Run/Walk on the town square and at 1:00 p.m. all winners will be announced.
Oyster Roast
The Edgefield County Chamber of Commerce will hold their annual Oyster Roast at 1:00 following the Run/Walk.  Robert Rodgers and Night Vision will provide music throughout.