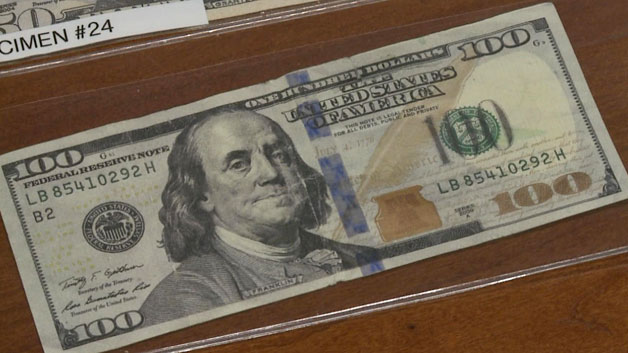 The Edgefield County Sheriff's Office was recently notified of over $1000 in counterfeit money that was for purchases at the Dollar General on Edgefield Road in Trenton.  According to an incident report on the matter, the ECSO found out about the crime when advised by the Edgefield Police Department that the money had been seized by a local bank.  The EPD informed that the bills were discovered in a deposit made by Dollar General.  An ECSO investigator then contacted employees at the store who stated that three male subjects came into the establishment and purchased debit cards with the fake money.  In all, the trio purchased $1,200 worth of debit cards with 12 counterfeit $100 bills.  The men told the Dollar General employee that they were from out-of-town and planned to get a hotel room with their girlfriends.
The suspects in this crime were caught on the store's surveillance cameras.  Their pictures have been distributed to area broadcast media with an appeal to the public for assistance in identifying the three men.
The ECSO is continuing to investigate this crime.