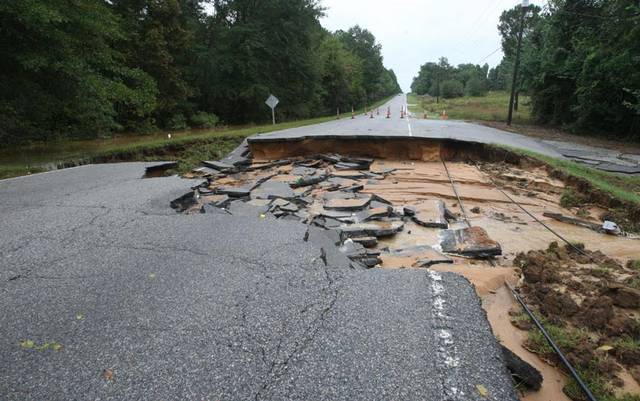 South Carolina Senator Shane Massey held two town hall meetings recently in Edgefield County; one at Merriwether Middle School on Monday, Feb. 15, and the other Thursday, Feb. 25, at the County Council Chambers in Edgefield.  The non-partisan meetings were well attended and lasted about an hour and a half each.  And while each saw overlaps on some topics, the issues that gained center stage varied at each of the meetings.
At the Merriwether town hall, most of the discussion centered on issues related to eminent domain as this being a part of the county through which a proposed new pipeline has been slated to be routed.  Massey spoke of the legislature currently being presented that deals with this issue.  (Massey later advised The Advertiser at the Edgefield town hall meeting that that legislation had passed second reading in the Senate and was expected to pass third reading the following week.  As The Advertiser has previously covered this matter in depth, please visit our website for past articles on this issue.)  Other issues touched on at that meeting included education concerns as well as roads and bridges.
In contrast, almost the entire Edgefield town hall meeting centered on discussions pertaining to roads and bridges.  Again, Massey spoke of legislation currently being presented.  Massey said, "I had been very optimistic that we were going to be able to get somewhere.  My confidence is waning."  Of the roads and bridges issues, Massey advised, "It's a big problem."  Saying, "I think we are at a place where everybody recognizes we've got a serious problem," Massey went on to say, "I haven't seen the Senate more divided than we are on this issue."  He explained that the issue comes down to power and who will control this part of the system.  Roads and bridges control, at present, is a very complicated system involving different entities including a governor appointed representative.  Massey relayed that discussion over funding for roads and bridges cannot even begin until this matter is resolved.  "I think if we can resolve the issue of governance, then we can discuss the money side."
However, as far as the roads and bridges issue is concerned, Massey did concede, "Right now, we're stuck."  This is due, in part, to a filibuster in the Senate.  Massey explained his frustration with the current filibuster saying that most filibusters usually occur at the end of a proposal but that this one began at the beginning of matter and, as such, has hindered discussions on finding a resolution.  When asked why the Senate does not vote to sit the filibustering senator down, Massey explained that to do so at this point would mean that no amendments could be added.  "I'd rather pass nothing than to pass something bad," Massey said.
Massey did predict that, as with last year, the legislature will use surplus from income tax revenue to give to the Department of Transportation this year.  However, Massey said that he does not favor this practice explaining, "I don't like putting the burden on those few who pay income taxes."  Instead, Massey said he favors a system in which everyone who uses roads and bridges would contribute to their upkeep.
Massy also took the opportunity to address robo-calls many constituents have been receiving regarding his stance on the roads and bridges matter.  He called the organization behind these automated calls a "bullying group" and said that he would not say, absolutely, that he will never vote for a tax increase.
Sen. Massey has four more town halls planned within the district he represents in the coming weeks.  To see a full schedule of these upcoming events, please visit www.senatormassey.com.
Tiffani Ireland