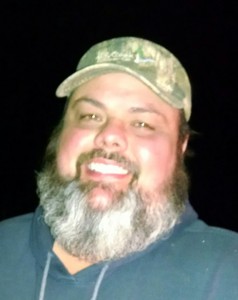 Michael Scott Bledsoe, 47, died Saturday, April 9, 2016 at Self Regional Medical Center.
Born in Greenwood County and a son of Monte Thomas Bledsoe and the late Maxine Perry Bledsoe, he was the husband of Kimberly Allison Tilley Bledsoe. Mr. Bledsoe was a dispatcher for Log Creek Timber Company in Edgefield and was a member of Big Red Hunt Club where he was the treasurer.
Surviving are his wife, Kimberly Allison Tilley Bledsoe ,  father, Monte Thomas Bledsoe of Johnston,  maternal grandmother, Doris Perry of Saluda, father and mother in-law, John and Rose Edwards of Newberry, aunts, uncles and a host of friends.
The family will receive friends from 6 until 8 p.m., Tuesday evening at Ramey Funeral Home.
Funeral services will be held 3:00 p.m., Wednesday, April 13, 2016 at Ramey Funeral Home Chapel with Rev. Burton Campbell and Rev. John Williams officiating. Interment will follow in Rocky Creek Baptist Church Cemetery. Pallbearers will be , Luke Brown, Roger Bryan, Stacey Rodgers, James Parkman, Robert Turner, Brad Coleman, Bernard Coleman and Mark Edwards and Honorary Pallbearers will be, Rick Riddle, Billy Pow and Wally Berry.
Memories and condolences may be shared online at www.rameyfuneralhome.com