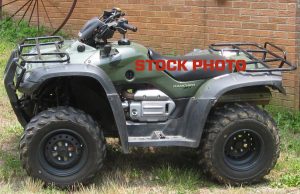 An ATV was reported stolen from a residence on Pardue Lane in Johnston, Tuesday, April 5.  According to an Edgefield County Sheriff's Office report on the incident, the ATV was last seen in the backyard of the residence on the preceding Saturday.
The ATV is described as a green 2004 Honda Rancher 2×4.  The victim did not know who might have taken the ATV but did state that he may have left the keys in it.
The ECSO is investigating this incident.