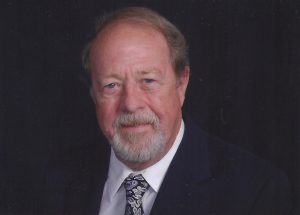 By Julian Landrum Mims III, Ph.D.
The readers of our area have something to look forward to – a series of articles that Julian Mims, who grew up on Buncombe Street and attended the schools in Edgefield, offered to this newspaper.  They are full of humor, provoking nostalgia and evoking memories.  The stories reach back into his childhood when he played on the banks of Beaverdam Creek. His childhood friends are not forgotten and some of the stories will challenge the memories of others his age (stories told of the 40s and 50s primarily).
Known by his comrades as a "good story teller," he also has a list of accomplishments, a few given  given below:
Julian Mims is an Edgefield native. He is the grandson of the editor of the Edgefield Advertiser, and shares the same name (J. L. Mims 1872-1937).
He graduated from Edgefield High School, as well as Newberry College and the University of South Carolina. Dr. Mims is a specialist in local history, and is a featured speaker at Southern Studies Showcase.
He is listed in Who's Who in America and received the 2015 Outstanding Alumni Award at Newberry College.