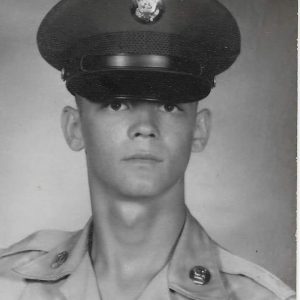 Richard Linwood "Ricky" Crawford, 67 husband of Ethel Hammond Crawford, died July 31, 2016.
Graveside Services will be held Friday August 5, 2016 at 10 AM at Sunset Gardens Memorial Cemetery in Edgefield.
Mr. Crawford was a native of Edgefield County and was the son of the late Richard L. and Mary Worsham Crawford, Sr. He was a retired Supervisor from Graniteville Company and a U.S. Army Veteran of the Vietnam War.
Survivors include his wife; 2 daughters; Melissa C.  (Richard) Bonnette, and Jewel C. (Cory) Sherrill; 2 brothers; Walter E. "Eddie" Crawford, Sr., and Lawrence M. "Larry" Crawford; 5 grandchildren; and 1 great granddaughter; 3 stepdaughters; Christie Jennings, Kelly Mills Carson, and Brandi Doolittle. He was predeceased by a stepdaughter Shannon Renee Mills.
The Family will host a luncheon in Ricky's Honor after the service and everyone is invited to attend at Chef Bob's at 303 Main Street in Edgefield.
Edgefield Mercantile Funeral Home is in charge of arrangements.
Please sign the online register book at www.edgefieldmercantilefh.com