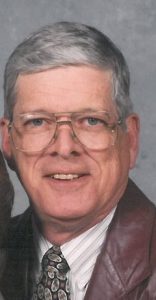 North Augusta, SC—Graveside Services for Mr. Claude Ray Hammond, Jr., 71, of Curry Court, North Augusta, SC, passed  away peacefully at his home September 15, 2016, will be conducted Sunday afternoon at 2 o'clock in the Peace Haven Baptist Church Cemetery. Dr. Tommy Meador and Rev. Jackie Robinson officiating.
Mr. Hammond was born in Jesup, Georgia, to Claude Ray and Annie Bell Williamson Hammond, Sr., and grew up in Newnan, Georgia, having made North Augusta his home for the past 45 years. He attended West Georgia College and graduated with a BS in Education from Georgia Southwestern College where he met his wife of 47 years. He taught two years in Sumter County, Georgia; 20 years in Aiken County schools at Belvedere Elementary and Paul Knox Middle.  After leaving the teaching field, he worked at Bailey's Communication in Augusta.  Mr. Hammond was a member of Big Stevens Creek Baptist Church.
His interests included woodworking, gun shows and spending time with his family. He was a Founding Member and Coach with the Belvedere Girls Softball League.  Though his old truck's license plate hinted at poverty, he was a true Christian gentleman rich in honesty and integrity; with many family and friends in the North Augusta and Colliers communities who will miss him.
Survivors include his wife, Lawren Mathews Hammond; a son, Clifford L. Hammond, Orangeburg, SC; two daughters and a son-in-law, Claudia L. Hodges, Buford, GA and Amy and Marcus Padgett, North Augusta;  six grandchildren, Jared Whiting, Ian Hammond, Jacob Hodges, Rachel Hodges, Leslie Hodges and Steven Padgett.
The family will receive friends at the funeral home Saturday evening from 5 until 7.
In lieu of flowers, memorials may be made to the Pancreatic Cancer Action Network, 1500 Rosecrans Avenue, Suite 200, Manhattan Beach, CA 90206 or online at pancan.org
Posey Funeral Directors of North Augusta in charge of arrangements (803-278-1181).  Visit the registry at www.poseycares.com.