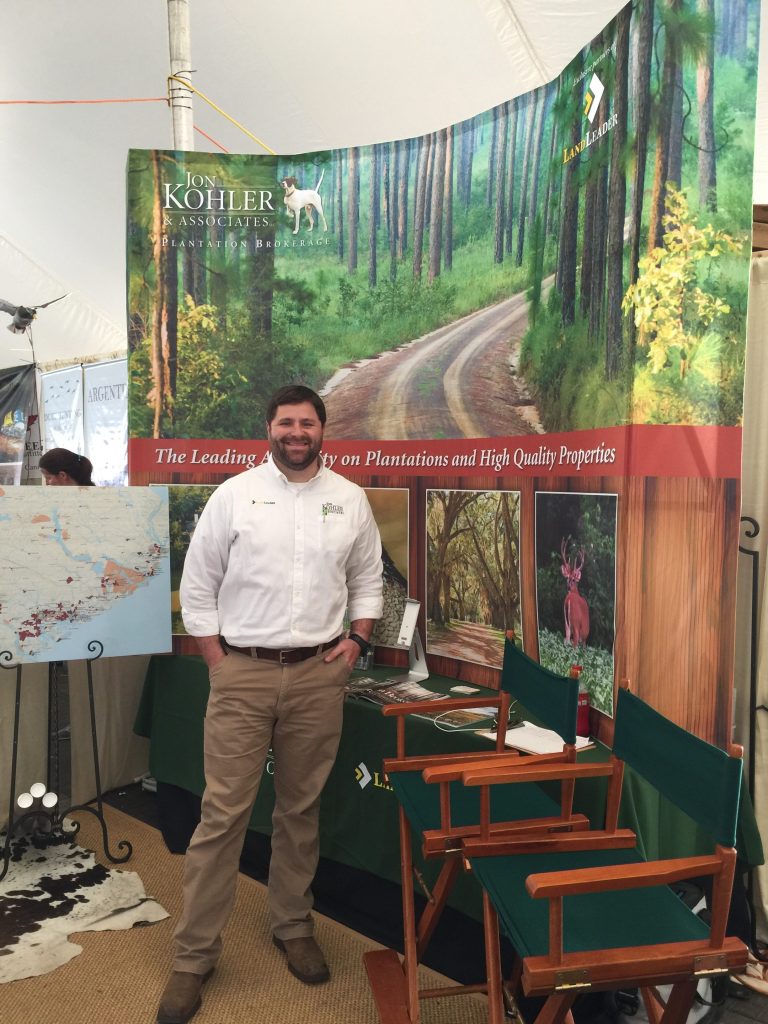 Charleston was feted with the presentation of three Edgefield businesses as these three and their promoters were showing at the Southeastern Wildlife Expo (SEWE) this past weekend at the newly remodeled Gaillard Center on Calhoun Street. The booths where the businesses showed their wares and trade interests were scattered throughout that large area and buildings, and thousands poured in from over the Southeast to catch up on what was showing new, and old.
The first booth one saw in the crafts area was Ancesserie which capitalizes on the OLD. It is a local business that produces fine stationery and paper products, including coasters, from an antique letterpress, and sells all over the United States. The letterpress is now considered an art form. Lydia Wherry, the owner and designer, brought for show and sale her large inventory of cards and stationery sporting dogs, quail, wild turkeys, stag horns, and more.   The card that sold out first was a dog with a cone around his head that said "Get Well Soon."  Humor is laced in the art of from her press.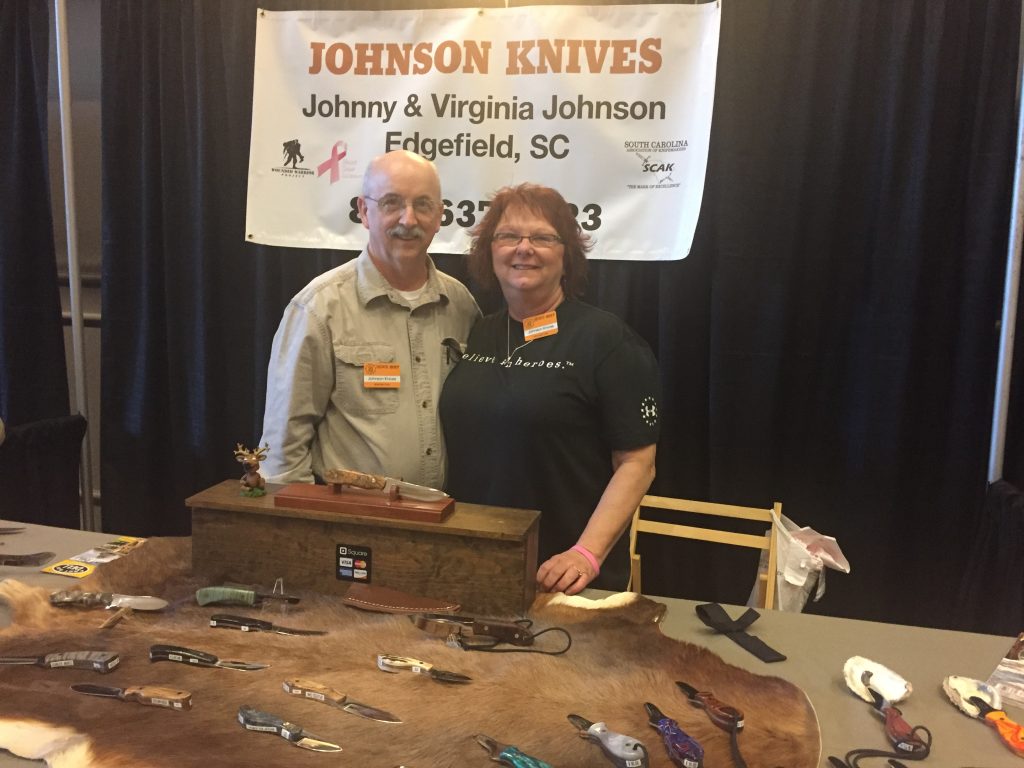 The Johnsons – Johnny and Virginia – were showing the beautiful hand made knives under a banner that read: "JOHNSON KNIVES, Johnny and Virginia Johnson, Edgefield, S.C."  According to a posting in the Augusta Magazine, Johnson of Edgefield has been making knives since 1986.  Johnson and his wife travel to shows such as SEWE and have developed a loyal customer base.  Special to his knives, each comes with a lanyard and there is a protective sheath sewn by his wife Virginia for the knives.
NWTF, a local nonprofit in Edgefield whose main thrust in the last few years has been conservation of wildlife in general, especially turkeys, as well as developing interest and skills in the hunting habitat was at SEWE to draw interest to the Palmetto Shooting Complex. This recent innovation grew out of their interest in educating people, and so they brought this valuable asset of NWTF, in Edgefield, to SEWE, where employee Beth Worth gave prospective customers the information they needed.
Another Edgefieldian, whose business stems from elsewhere, is CJ Brown who was showing for his employer Jon Kohler & Associates.  CJ is well known in Edgefield, from his days of STHS football to continuing the sport in college.  Following graduation, he joined Kohler, which professes Plantation & High Quality Properties – "for Those Who Share a Common Conservation & Land Stewardship Ethic."