The Cowboy and the City Girl are coming to town! That's right! On Friday, April 28, at 5PM at The Tompkins Library, Alice Friman, winner of the Georgia Book Award and poet-in-residence at Georgia College will bring her witty and wise poems to Edgefield in tandem with cattle rancher, artist and poet, Sean Sexton, Poet Laureate of Indian River County, Florida, who will share his own poetic brand of down to earth humor and experience.
Do not miss this! You will be enlightened and entertained and fed, both literally and figuratively.
The Southern Poetry Tour continues on Saturday at the Morris Museum of Art in Augusta from 1-4 PM, when Sean and Alice will give the 2017 Poetry Society of South Carolina Starkey Flythe Jr. Memorial Poetry Seminar. They will present their unique perspectives on Life and Creativity, through poetry, art, and writing exercises.  Refreshments will be served.
And on Sunday, at 3PM, the dynamic duo will once again delight their audience with their own special symbiotic poetry song and dance at the Aiken County Historical Museum.
Three golden opportunities to enjoy the journey from the Outback to Manhattan via Vro Beach FL and Milledgeville GA!
Mark your calendar! You will be glad you did.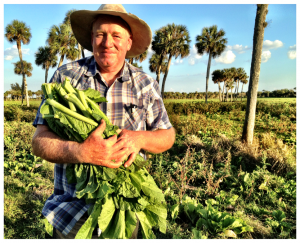 Sean Sexton was born in Indian River County and grew up on his family's Treasure Hammock Ranch.  He divides his time between taking care of a 600 acre cow-calf operation, painting, and writing. He is married to artist, Sharon Sexton, and they live on the ranch in a house they built with their hands. Sexton has kept daily journal-sketch and writing books since 1973. He received an Individual Artist's Fellowship from the State of Florida in 2000. He is author of Blood Writing, Poems, Anhinga Press, 2009, The Empty Tomb, University of Alabama Slash Pine Press, 2014, and Waldo's Mountain, Waterview Press, 2001. He has performed and presented at National Cowboy Poetry Gatherings in Elko, Nevada, Miami Book Fair International, and Other Words Literary Conference in St. Augustine, FL. On Sept 1, 2016, he became the inaugural Poet Laureate of Indian River County.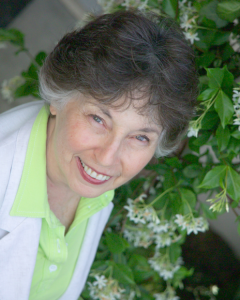 Alice Friman's sixth full-length collection is The View from Saturn, LSU Press.  Her previous collection is Vinculum, LSU, for which she won the 2012 Georgia Author of the Year Award in Poetry. She is a recipient of a 2012 Pushcart Prize, is included in Best American Poetry 2009, and has been published in Poetry, The Georgia Review, Ploughshares, The Gettysburg Review, The Southern Review, New Letters, etc. and in 13 other countries. Friman lives in Milledgeville, Georgia, where she is Poet-in-Residence at Georgia College. Her podcast, Ask Alice, can be seen on YouTube. Her website is alicefriman.com