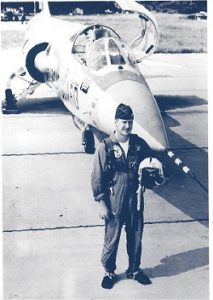 AIKEN –  Frank Boyce Boatwright, Jr., 84, of Aiken,S.C.  died in Aiken Regional Hospital on Friday May 5, 2017. Originally from Ridge Spring, SC, he was the only child of the late Frank B. and Caroline F. Boatwright. He was a retired Captain for Eastern Airlines and a decorated, retired Major and Command Pilot in the U.S. Air Force, receiving an Air Force outstanding unit award among others. Devoted to serving his country, Frank completed tours of duty during the Korean War, Berlin Crisis and Vietnam War.
Prior to moving to Aiken in 1996, Frank and his wife Norma resided in Ridge Spring for 20 years in the Boatwright home place. The Boatwright home place had been in the family since the mid-1800's.  In retirement, Frank enjoyed researching family genealogy, and often shared his findings with his children and grandchildren.
He was a member of the American Legion, Reserve Officers Association, Military Officers of America Association and Downtown Aiken Coffee Club. He enjoyed life-long friendships with many of the comrades he met through these organizations. Frank attended Duke University and completed pilot training classes with the U.S. Air Force.
Surviving are his three children, Frank B. Boatwright, III and his wife Susan of Clemson and Lexington, SC, Susan B. Yarborough and her husband Herbert of Edgefield, SC, Glen H. Boatwright and his wife Christine of Columbia, SC; seven grandchildren, Candice Boatwright (Paul) Padgett, Mary Caroline Yarborough, Carey Elizabeth Boatwright, Brandon Carl (Megan) Boatwright,  Anna Smith Yarborough, Christopher Glen Boatwright, William Hampton Boatwright; and two great grandchildren, Miller and Kay Padgett. He was predeceased by his wife, Norma J. Boatwright.
A Memorial Service was held at Ridge Spring United Methodist Church Tuesday May 9, at 11 AM with visitation following at the church. Private graveside services were held  at  Ridge Spring Cemetery. In lieu of flowers, memorials may be made to  Ridge Spring Cemetery, c/o Betty Ann Cone P.O. Box 365 Ridge Spring, SC 29129 or a charity of one's choice.
Edgefield Mercantile Funeral Home was in charge of arrangements.