GRAY COURT –

 

Funeral Services for Mrs. Jean Bonnette Holston, age 89, will be held
Tuesday, August 15, 2017 at 12 noon

 

in Bland Funeral Hom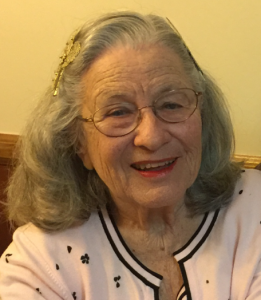 e Chapel, Johnston, S.C. with burial to follow in Ridge Spring Cemetery.

  

The family will receive friends from 11am-12 prior to the service.
Mrs. Holston , widow of the late Rev. James A. Holston, Jr., died Saturday, August 12, 2017.

 
She was the daughter of the late Asbury Leroy and Mattie Lee Williams Bonnette.

 

She was a member of Rocky Creek Baptist Church, Simpsonville, S.C., graduate of Winthrop College, and served as pianist and organist at churches in Louisville, Ky, Charlotte, NC, Upstate and Midlands of

 

S. C. which is where her husband served as pastor.

 

Jean also taught piano lessons most of her life.
Survivors include daughter: Jeanette Burdette (Martin), sons: Arnold Holston III (Diane), and Allan Holston (Betty), six grandchildren and seven great-grandchildren.

 

She was predeceased by her husband Rev. James A. Holston, Jr. and infant son David Holston.
Memorials may be made to Ridge Spring Cemetery c/o Betty Cone, 336 Aiken Rd. Ridge Spring, S.C. 29129 or to charity of one's choice.