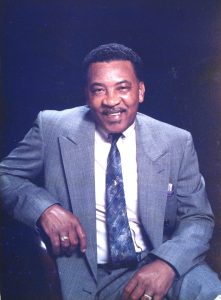 Mr. Abe Moton, Jr., 74, of 36 Moton Moore Road, passed away on Wednesday 2/7/18 at his home.
Born in Edgefield, SC, son of the late Abe Moton, Sr. and the late Myrtis Settles Moton. He was a member of Mt. Moriah Baptist Church, Plum Branch, SC and a retired textile worker.
He is survived by,  daughter, Philisha Moton Timpson, McCormick, SC; three grandchildren, three great grandchildren; eight five great grandchildren; brothers, Willie (Mary) Moton, Clayton Moton, Eddie Moton, Charlie (Margaret) Moton, Lawrence (Brenda) Moton, Sr.  all of McCormick, Frankie (Teressa) Moton, Henry (Debra) Moton, and Lonnie (Carolyn) Moton all of Greenwood, SC; sisters, Bernice (Charlie) Cunningham, Capitol Heights, MD, Julia (Rev. Lavern) Witherspoon, Merry (Robert) Myers, and Audrey Moton all of Columbia, SC and Jessie (Donald) Bowie of McCormick; nieces, nephews and other relatives.
Homegoing Celebration will be 12 Noon Tuesday, 2/13/18 at the Mt. Moriah Baptist Church, Plum Branch, SC conducted Reverend Melvin Gordon, officiating. Burial will follow in the church cemetery. The body will be placed in the church at 11:00 a.m.  Viewing will be 1-8 p.m. on Monday at the funeral home.
Butler and Sons Funeral Home, Saluda, SC, is in charge. (www.butlerandsonsfuneralhome.com)