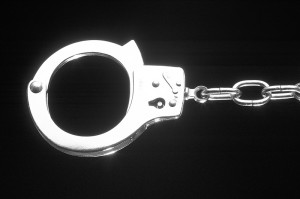 An employee with the Dollar General in Trenton, SC has been arrested and charged with Breach of Trust with Fraudulent Intent Greater than $10,000.
According to the Edgefield County Sheriff's Office, Larry Washington, of Gloverville, SC had been employed with the retail chain for nearly a year. During that time, he is accused of having given away over $30,000 in merchandise to friends by failing to ring up their items at the register. Washington would apparently slide only a few of the items being purchased over the scanner; the other items he would only pretend to scan but slide on through causing them not to be charged.
Washington turned himself into the ECSO in Monday, Aug. 27.  If convicted of this crime, he could face up to 10 years in prison.