Brad Covar, Patricia Woods and John Jackson
The following three individuals became our celebrated professionals for the year 2012-13 at the annual dinner sponsored by the Edgefield County Chamber of Commerce and the Edgefield County School District on Tuesday evening.  Each year the top teachers are presented and the Teacher of the Year is announced.  And more recently, the top Support Staff of the Year for the schools is presented to the gathering. The Chamber chooses from many nominations from over the county the citizen whose contributions and personal life place him or her in that number one role of Citizen of the Year.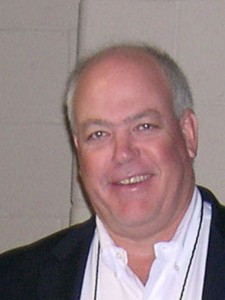 Bradley Dean Covar, CPA, Citizen of the Year
Among the many accomplishments and community services that Brad Covar has made available to the communities of this county are: Edgefield County School Board Member 1992 to present, Chairman 2011-present; Edgefield Town Councilman, 1987-1992; Harmony United Methodist Church Treasurer 27 years, Finance Committee, 20 plus years, Church Pastor Parish Relations Committee member; Sunday school teacher, four plus year; Real Men Read participant at W. E. Parker Elementary for many years; STHS Golf Team Coach 1985, Edgefield Jaycees Treasurer, Edgefield County Recreation Football Coach, 2002; Dixie Youth Baseball sponsor and coach, Edgefield County Softball Sponsor, Salkehatchie Summer Service JET Camp among many other sponsorships. He is a USC Board of Visitors Member from 2011 to present; patron donor of many STHS programs; Founder and Chairman of Carolinas-Georgia Junior Golf Tournament, hosted at Mount Vintage 2009-present, a tournament that brings in considerable revenue to our county each year; president of Pine Ridge Club 2012.
The nominator of Covar, in presenting his services and accomplishments, said the following: "Brad Covar is deserving of this honor because his accomplishments have not been driven by personal gain, but by love of his community. He strives to do his part to make our community the best it can be for all citizens and their families – not just in the present but to prepare for the future as well. As a public leader he has weathered challenge, controversy, and stepped out of his comfort zone to blaze new paths. In addition to serving his church and community for his adult lifetime, he has also been a loyal, loving husband for 29 years, father to three busy children who are now adults, and built a family oriented business.  For years he has balanced work, service to his community, church, and family.  Brad is very well respected and loved by his family, co-workers, and friends. What better way to show appreciation for years of dedication and service than to be awarded Citizen of the Year?" Genna Covar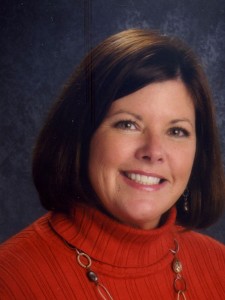 Patricia K. Woods, Teacher of the Year
As the Teacher of the Year, Patricia K. Woods of Strom Thurmond High School has become a celebrated professional, representative of some of the finest teachers anywhere.  To present her in this publication, we have chosen to take from her application form some of the reasons for having chosen her as number one.
"If I had to choose just one work to describe my career as a teacher, that word would be growth. As I reflect on my journey through life, there are several factors that have had a profound impact on my decision to choose the field of education as my final destination.  It was late August thirty years ago when I sat down at a scratched wooden desk to begin my first teaching position.  I was nervous. I was returning to my alma mater, and I was filled with idealism.  I knew that being an effective teacher would require long hours with low pay. But I also hoped to inspire my students the way some of my most influential teachers had inspired me."
Ms. Wood continues with the explanation that she left teaching after the first year, studied nursing, and eventually came back to the teaching profession through the Career Center at STHS.  She then was certified in English and Health Occupations, and was to gain many more teaching perspectives along the way, and added the National Board certification to her repertoire of specialties, including a masters degree.
"I believe that my choice to pursue multiple career paths was a part of a grander scheme that has allowed me to serve the students and teachers of the Edgefield School District in the capacity where I am needed most. My varied areas of certification have allowed me to be flexible and teach in several areas.". . . "As the face of education changes, so does my perspective of my role as an educator." . . "Through my years of experience, I realize that success in the classroom is created when the classroom itself is a learning environment where expectations are clear, a respectful culture exists, and all students are treated with fairness and consistency. I share this with new and veteran teachers on the school and district level in a professional development course titled 'Setting Limits in the Classroom' in hopes that this will give them parameters for success in their own classes." . . . "I understand at this point in my career, I have a greater impact on even more students because I am able to assist other teachers experience personal growth."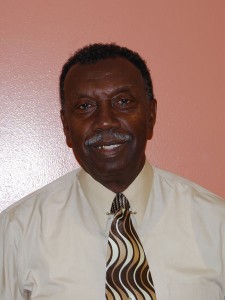 John Henry Jackson, Support Staff of the Year
Of the ten nominations for Support Staff of the Year, John Jackson is the winner.  The other nominees are: Jennifer Lanham, Leroy Turner, Marjorie Bibbs, Charles Maxfield, Lynn Foster, Melissa Swiger, Gladys Spires, Beth Seigler and Terri Mayson.
Among the warm and winning comments made about Mr. Jackson by the staff and teachers at W. E. Parker are the following:
"Mr. Jackson is a very important part of our school.  He keeps the building in the best shape that he can with the resources given and when ever asked to do a job he gets it done promptly.  All visitors to our school comment on the way our school is always so neat, clean, and welcoming.  Every year on Valentine's Day Mr. Jackson has a cake made for all of the lunch staff, as well as the office staff.  This year he had cookies for the entire staff.  He is our support!"
Also among the multiple offerings about this special person was this: 'He takes care of all of us! He is professional and goes above and beyond with his duties.  He is a great role model for our students!"
See our PhotoGallery of the celebration.