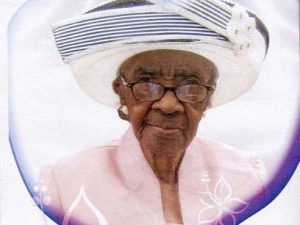 Today, The Edgefield Advertiser wishes Mamie Rearden many happy returns on the occasion of her 114th birthday.
LivingSuperCentenarians.com, an organization that tracks all known persons over the age of 110-years-old, ranks Ms. Rearden as the 6th oldest person in the world and the oldest, living, black person.
We are proud to have Ms. Rearden as a neighbor here in Edgefield County and we wish her well.
Previous reporting of Ms. Rearden's early birthday celebration with her family.
Correction: We apologize for the previous misspelling of Ms. Rearden's name. Ed.