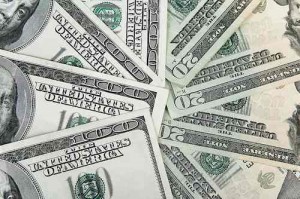 The Edgefield County Sheriff's Office responded to a call of counterfeit money at McDonalds, Monday, Dec. 17.  Upon arriving, an employee with the restaurant informed deputies that an unidentified black male attempted to pay for his purchase with a counterfeit fifty dollar bill.
The bill was discovered to be a forgery by the use of a counterfeit detection pen.  While the man was no longer at the scene when deputies arrived, the restaurant does have surveillance footage of the incident which may prove useful in discovering the man's identity.
This is not the first incident of counterfeit money being passed at the popular fast food eatery.  Back in November, The Advertiser reported on the passage of two one hundred dollar bills at the same McDonalds.  In that case, too, the suspect was not apprehended at the scene but video evidence of the crime was available.
The most recent crime has been turned over to the investigation unit and is being investigated.