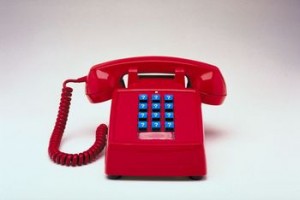 Columbia, S.C. – Electric cooperatives in South Carolina are warning consumers to be aware of scam artists who are calling members posing as electric co-op employees.  The callers tell a consumer that immediate payment is needed to avoid disconnection of utility services.  The callers then provide instructions to send money via a third-party pay system.
Palmetto Electric Cooperative, which serves consumer-members in Allendale, Beaufort, Hampton and Jasper counties, last week was alerted to the scam by members who were concerned about the payment-seeking callers.  In those instances, the suspicious calls were coming from an Arkansas area code.
Horry Electric Cooperative, which serves members in Horry County, has had several reports of businesses being targeted from an area code in Indiana.
"If you receive a suspicious call regarding your utility bill, get the caller's number then hang up and call police," said Penelope Hinson, Horry Electric Cooperative spokesperson.  "Never give your credit card number or other personal information over the phone without verifying the call."
Members should also contact their local utility to report the incident. By calling the co-op directly, you can talk to a service representative who will confirm your bill and let you know of any problems with your account.
Co-ops will not call or email you for your account number or password, so keep your account information to yourself.  Also, don't assume that you can trust caller ID to let you know where a caller is located.  Because scammers may use Internet calling technology, the area code you see may not reflect where they really are.
To contact your local electric cooperative, visit www.scliving.coop and click on "Find Your Electric Cooperative."