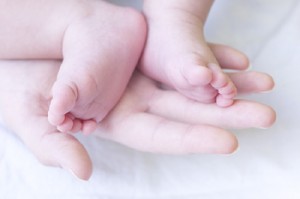 Columbia, S.C. – For the fourth consecutive year, teen birth rates in South Carolina have declined, once again reaching an all-time low.  Information released by the Department of Health and Environmental Control shows a teen birth rate for 15-19 year olds of 39.1 per 1,000, correlating to an 8% decline from 2010-2011.  Since 1994, the same year the South Carolina Campaign to Prevent Teen Pregnancy (SC Campaign) was established, the state has seen a 39% decline in the teen birth rate.
Forrest Alton, Chief Executive Officer of the SC Campaign, is cautiously optimistic.  "This is certainly a time to pause and celebrate our accomplishments," said Alton.  "However, we cannot become complacent and think we have the problem solved.  In South Carolina 6,000 young women under the age of 20 become mothers each year and our state still ranks 11th highest in the US for teen births – there is clearly plenty of work left to be done."
Experts suggest a variety of reasons for these improvements, but four main ideas seem to emerge as most likely.  First, teens should be applauded for making responsible decisions.  Teens today are choosing abstinence at a higher frequency, and if they do have sex, are using contraceptives more consistently than in the 1990s.  Second, teen pregnancy is now seen as a critical issue.  In a recent statewide survey of South Carolina adults, 95% agreed that teen pregnancy is an important issue, and nearly 85% support school-based sexuality education.  Third, there has been an increased investment in schools, resulting in more and more school districts teaching from sex education curricula that have proven results.  Finally, older youth (18-19) who drive teen pregnancy rates in South Carolina, have received more attention and targeted efforts.
Alton believes that together we can continue to improve the delivery of age appropriate, research proven sex education in public schools; enhance the conversations about love, sex and relationships parents are having with their children; and increase access to condoms and other forms of contraception for sexually active youth.  "If we focus our work and investment in these three areas, we will undoubtedly continue to see progress."
Despite recent declines, too high rates of teen pregnancy in South Carolina are directly associated with indicators of academic achievement, child health and economic stability.  Given the high stakes, Alton suggests that everyone has a role to play in prevention.  "The time is now for each of us to step up and make an investment in a brighter future for South Carolina's young people."
About the South Carolina Campaign: 
The mission of the SC Campaign is to improve the health and economic well being of individuals, communities and the state of South Carolina by preventing teen pregnancy.  To achieve its mission, the SC Campaign works with a variety of programs – public, private, school and community based – in each of the state's 46 counties.  For more information on this press release, county specific teen pregnancy data or general inquiries please visit www.teenpregnancysc.org.