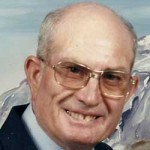 BEECH ISLAND, S.C. – Mr. Burnett L. Peeler, 86, husband of the late Eleanor Watson Peeler, died May 30, 2013 at NHC in North Augusta.
Graveside Services will be held Sunday June 2, 2013 at 2 P.M. at Pineview Memorial Gardens in North Augusta.
Mr. Peeler was a native of Edgefield County and a member of Second Baptist Church in Beech Island, S.C. He was a retired Construction Welder and Millwright for Dupont. Mr. Peeler was a veteran of the Merchant Marines, a member of the American Legion, and he was a Mason.
Survivors include 2 sons- Mike (Anice) Peeler, Beech Island, Ronnie (Lynn) Peeler, Graniteville; 2 Grandchildren- Todd (Eva) Peeler, North Augusta, Jennifer (Richie) Sharp, Graniteville; 4 Great-Grandchildren- Richard, Dalton, Carson, Rhett; 1 Sister- Janie Byrd.
Memorials may be made to the Second Baptist Church of Beech Island, 655 Beech Island Avenue Beech Island, S.C. 29842.
The family will receive friends Saturday from 3 to 5 P.M. at Edgefield Mercantile Funeral Home.
Please sign the online register book at www.edgefieldmercantilefh.com