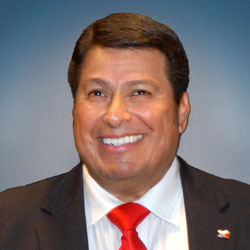 – By Bela Herlong –
Come to the Saluda Theater on Saturday afternoon, July 13, at two p.m. to hear Charlie Cantu, a fourth-generation Texan, give a program on the of importance of the Alamo and its defenders in Texas  history.  The event is free to the public, and everyone is invited to come.
Charlie is a cartographer and a historian as well as a member of the William Barret Travis Chapter of the Sons of the Republic of Texas and of the Alamo Defenders' Association. He has recently created and presented at the Alamo for the Sons of the Republic of Texas the very first Alamo Funeral Pyre Site Commemorative Ceremony. It was the first time that the cremation spot of the Alamo Defenders attracted a high public awareness as a historical site worthy of acknowledgement and remembrance.
Recently when he learned that Saluda County has a strong connection to the Alamo through its native sons William Barret Travis and James Butler Bonham, he decided to come to see what Saluda people think about their heroes. Since Bonham and Travis were born in what is today Saluda County, Charlie called the Saluda County Historical Society and volunteered to present a program about the events at the Alamo and how the people of Texas  have always honored these heroes. He was already planning a trip to the east coast and was willing to come out of his way  to share with the people of this area his knowledge and passion about the event.
Charlie's big project now is a special Texas History World Project—the discovery and recovery of Alamo Defenders' Descendants. As a Texas historian, he is uniquely qualified to speak about the Alamo and bring to the people of this area interesting views of the battle and the soldiers who gave their lives there. In 2009 he was selected by the Texas Cavaliers to highlight Texas history by dressing in  costume as his "Juan Seguin" persona for the Official Opening Event of Fiesta. He has done many programs in which he assumes the "Juan Seguin" character, and he will end his program at the theater by becoming "Juan Sequin" to read  M. H. Denham's moving "Letter to a Friend."
Please mark this event on your calendar and come to the theater to meet Charlie Cantu/"Juan Sequin," to learn more about Texas and  its history  and to  discover the reason why Saluda County has bumper stickers that proclaim "Saluda County, South Carolina:  Where Texas Began."