– By G. Miller Thompson –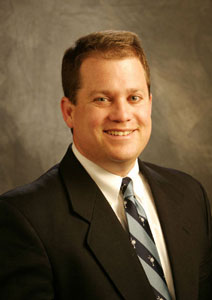 I am excited to bring the second edition of Profiles in Politics this week!  This column continues to feature politicians that represent, or wish to represent, you in state and national government.  Today, I would like to introduce you to Lee Bright, another contender for the GOP nomination for United States Senator Lindsey Graham's seat.
Mr. Bright is a native of Spartanburg, South Carolina where he lives with his wife and two girls and works in logistics brokerage and business development.  He was elected to the South Carolina State Senate in 2008 and continues to serve in this position.  Bright is a member of Roebuck Baptist Church and serves as a member of the Board of Trustees for the Ethics and Religious Liberty Commission of the Southern Baptist Convention.
Like the other candidates challenging Lindsey Graham, Bright has taken an issue over Senator Graham's position regarding the recent Syrian debacle.  Bright says that "neither side is worthy of United States support, and actions Lindsey Graham has advocated doing will enhance al-Qaeda's impact in the region.  …There are no American interests at stake."
When asked of the Constitution's relevancy in the 21st century, Bright said he believes the Constitution is being "ignored."  The blame lies largely with the Democratic Party, but Bright also notes that Republicans have all too often become complicit with President Obama.  "Obama, Pelosi, and others," he charges, "have no regard for that brilliant document."
If elected, Bright will serve as one of two South Carolina voices in the United States Senate.  Bright believes that South Carolina has several important national interests.  Some, such as the desire for a strong economy and limited national government, are interests shared by the states collectively.  Others are more specific, including Savannah River Site and the Port of Charleston.  Bright alleges that the federal government has failed "to fulfill its legal obligations under the 1982 Nuclear Waste Policy Act" which is "an ongoing obstacle to expanding additional nuclear plants."  As senator, Bright will advocate completion of this project.
Bright points to the Port of Charleston as the state economy's most important infrastructure component.  "Billions of dollars of economic activity depend on the port" from various parts of the state, he says.  Bright supports "dredging the main shipping channel to a 50-foot depth" to make it more accommodating for larger ships.
Bright is optimistic that Republicans will gain control of the Senate in 2014.  However, in the event that Democrats retain the majority, Bright envisions himself following in the footsteps of Ted Cruz.  "Forty Senators," he says, "if they stick to their principles, can stop the radical majority."  Bright plans to join conservative senators such as Cruz to "roll back this out of control government at every chance."
In his first term, Bright hopes to help bring an end to "Obama's radical agenda, and item number one is stopping ObamaCare."  Bright's reasoning is that "full implementation of ObamaCare means the end of our experiment in self-governance as we know it."
On immigration reform, Bright supports the idea that the border must be secured before further action can be taken.  "There are many good ideas on how to proceed, but amnesty is not among them." Bright did not put forth any specific plan during this interview.
Bright favors the Fair Tax and hopes to "simplify and reduce the burdens of payment and bureaucracy" when considering the US Tax Code.
Consistent with Bright's limited government ideology, he says government must get out of the way and give Americans freedom and "all of these economic problems would immediately resolve."  When employment is concerned, Bright believes that "free market is the best and quickest path" to resolving the jobs crisis facing America.  Furthermore, Bright spoke to the trouble facing public education.  The states, not the federal government should handle decision making for education.  "That's why I advocate abolishing the Department of Education."
As already mentioned, Bright's faith and family play a great role in his life.  "I am a born again Christian and I try to live all aspects of my life based on Biblical principles."  When asked who the most influential person in his life is, Bright answered, "My wife is my rock."
Over the course of the campaign to date, Bright has called out Senator Graham on several occasions and believes it is time for a more conservative voice to represent South Carolinians in Congress.  He states, "Senator Graham is a decent man but he has simply been in Washington too long.  Senator Graham has stopped trying to advance conservative principles and now is simply managing the decline."
Bright believes that he is the most qualified candidate in the race because he is "the only one with a proven and true conservative track record."  During his time in the State Senate, Bright says he has stood on conservative principles even when it involved offending his colleagues. He closes the interview saying, "I also have experience in business and I know the damage that can be done from too much government."
More information can be found online at www.brightforsenate.com