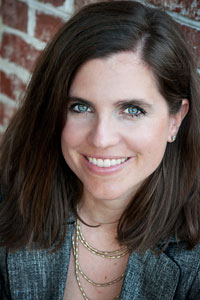 – By G. Miller Thompson –
Part four in the series of Profiles in Politics features Charleston native and 2014 US Senate hopeful Nancy Mace.  Mace's campaign website describes the candidate as "an accomplished businesswoman, Citadel graduate, proud South Carolinian and most importantly to her—a wife and mother."  Mace is one of the first female attendees of the Citadel.
Mace has not held public office before but believes her success in business renders applicable experience for one of South Carolina's United States Senate seats.  Following graduation from the Citadel, Mace joined Accenture where she worked as a consultant for a wide range of clients.  Mace left Accenture after the birth of her first child but soon opened her own small consulting business, The Mace Group, which provides public relations and marketing to companies of all sizes.
As a candidate in the 2014 GOP primary, Mace has been a vocal adversary to Senator Lindsey Graham.  While she does not know the Senator personally, she says, "He represents an establishment culture in Washington that is not prepared to handle the realities of the 21st century."  If elected, she vows to give voters a voice that, she believes, has been lacking in Senator Graham.  "Senator Graham does not vote in the interests of the people he represents."  His votes for bailouts, debt increases, and tax hikes "simply isn't conservative," Mace claims.
Mace fears a "constitutional crisis" if the massive federal government is not reined in.  She alleges that the President has "forced policymakers and the American people into uncharted territory by deciding unilaterally what laws he will and will not enforce."  Mace recognizes that many Americans have lost confidence in ability of Washington to adequately represent its citizens and pledges to restore the confidence once she is elected.
If elected, Mace intends to represent the people of South Carolina by standing on principle.  "Too many Republicans in Washington…like to negotiate with themselves." she says, "By the time they walk in the room with Democrats, they have already given away the store."  Mace believes that the people of South Carolina are in need of real leadership and representatives that speak truth and does not shy away from the difficult decisions.
Specifically, Mace plans to attack the federal spending fiasco in her first term.  She wants to see "significant movement" on measures to "restore some accountability in the budgeting process."  Mace supports a "cut, cap, and balance approach" that will promote economic growth.  Additionally, Mace supports eliminating the income tax and would like to see America move toward a consumption based tax.
The answer to many of America's problems is not government, Mace will tell you.  In regard to education, Mace says the federal government is "hurting more than helping."  She strongly supports educational choice, but believes any reform to education must be made locally.  "Parents, teachers, and local schools, in that order, should be the individuals setting education policy and making decisions about how to educate our young people."
When asked who the most influential person in her life is, Mace responded that her children hold that role.  "Every day I wake up and see their faces and I want to secure their future.  They inspire me."  In regard to her faith, Mace explains, "God's continued grace and provision is the only way I could fathom this journey.  I will continue to rely on His understanding and wisdom as a US Senator."
More information on Nancy Mace and her campaign can be found online at www.nancymace.org.