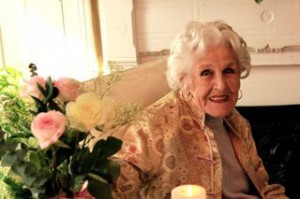 JOHNSTON, S.C. – Seventeen days after celebrating her 97th birthday,..Martha Agatha Howlett peacefully went home. We were very blessed to have had her so close throughout our lives. She is survived by Six Children, Roberta Pullon, Patricia Cook (Tommy), Marsha Howlett, Kathy Howlett-Despot (Thomas) and Karen Howlett, One Sister, Lillian Knight, Ten Grandchildren and Nine Great Grandchildren. She was preceded in death by a son: Frederick Howlett. Martha loved much and was much loved.
A memorial service will be held at a later date at Christ Lutheran Church, Hilton Head Island, South Carolina, her previous home for 25 years and had presently resided with daughter, Bobbie, in Johnston, SC.
Bland Funeral Home is assisting the family with the arrangements. Please sign guestbook and send condolences to family at www.blandfh.com.