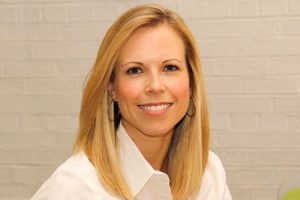 Sagacious Partners, a Columbia based economic development firm, has named Lauren Liles as the New Senior Project Manager.  Lauren is the daughter of Forrest M. Edwards and Carolyn Nicholson Edwards of Mt. Pleasant.  She is the granddaughter of Jewell Edwards of Johnston.
Some background on Liles speaks to her capabilities in her new work.  She graduated magna cum laude from the University of S.C. Honors College with a BA degree in marketing and management from the Darla Moore School of Business.  She also received an MBA from this school in 2013.
Before joining the Sagacious Partners firm, Liles spent 5 years at the University of S.C. in the Office of Economic Engagement, Innovista, and the President's office where she managed economic development outreach initiatives, communication strategies, and served as a liaison to corporate business partners connecting them to the many resources of the University.
Prior to USC work, Liles worked for U. S. Senator Lindsey Graham in Washington, D.C., on the Senator's personal staff for 4 years.
In her new position she will be overseeing statewide and regional projects related to transportation, distribution and logistics, alternative energy, education, recycling and others.
Lauren is married to Robert Liles of Columbia.