Opinion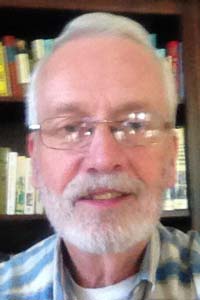 – By Robert Scott –
In this case, that's better than being number one – but not much. It turns out that the state with the highest per capita rate for domestic violence – the kind of violence that has been in the news a lot lately, starting with the Baltimore Ravens star running back, Ray Rice – is not South Carolina, it's Alaska. But we're number two.
That is one statistic that we have to do something about. Domestic violence almost always means a larger, stronger man beating up a smaller, weaker woman. Worse, in most cases the woman doesn't report what happened, and then it too often happens to the same woman by the same man, a second time.
In South Carolina, if the victim does lodge a complaint and it is substantiated, then the perpetrator can post a $500 bond and come right back. There may or may not be a restraining order, but that might not be any real protection. Think about that for a moment. If you were the victim, and you knew that if you reported the perpetrator he could come right back merely by posting a $500 bond, what would you do? Would you report him, or be quiet and just hope this never happened again?
What our Legislature is doing, is finally recognizing that this is a problem. One of the last items that former Speaker of the House Bobby Harrell (D-Charleston) did, before he became the most recent politician forced from office on ethics charges, was to mandate a Special Domestic Violence Ad Hoc Committee, to meet as soon as the new legislative session begins. Our Edgefield County legislative delegation has begun to weigh in on this issue, with Rep. Bill Clyburn (D-Edgefield) stating that he will provide input to this committee in an effort to ensure that something concrete comes out of it, not always the case in Columbia as we all know. (Remember the highway fund?)
Here is another chance for us in Edgefield to unite, Republicans and Democrats, in contacting all three members of our legislative delegation. Domestic violence is bullying and betrayal at the same time, both at their worst. We can't fix this overnight, but we can fix it. We're number two. Let's strive to become number fifty.
—
The views and opinions expressed here are those of the author and do not necessarily reflect those of The Edgefield Advertiser.
Have something to say? Please leave your comments below.