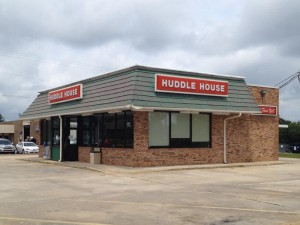 UPDATE: ISA Restaurant Group contacted The Advertiser Monday night, via the comments below to refute the reporting of the closing of the Edgefield Huddle House. We regret and apologize for any confusion.
Original Reporting
Word came to The Advertiser late last week that the Huddle House in Edgefield is once again leaving the community.  Details are limited, but according to an employee of the eatery, employees have been told the restaurant will be closing when all of their inventory has been depleted.  No explanation for the closing was given.
The Huddle House only recently reopened after the previous owners shut the doors unexpectedly in July of 2012.  It reopened in the summer of 2013 under new ownership.  Those new owners of the establishment operated under the name ISA Restaurant Group, LLC.
The Advertiser has made attempts to contact the corporate offices of Huddle House for confirmation of its closing and an explanation, but no reply has been received.  We will continue to follow this story and report any further details if they become available.