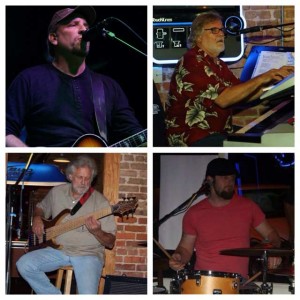 April 27, 2015 – The Johnston Peach Festival has a Friday, May 1, street dance in downtown Johnston, designed especially for families, which is held 8-11 p.m. This year's street dance will feature Bill Johnes and the Bucket List Band, a popular local band.
This year's Johnston Peach Blossom Festival Dance Sponsors are Dr. Hugh Morgan Family Practice, Jim Satcher Motors and Titan Farms.
The Festival continues at 9 a.m. Saturday, when crafters and food vendors open. The parade is held at 10 a.m., and the free entertainment begins at 10:30 a.m., continuing until 4 p.m. All events are held in downtown Johnston on Calhoun Street.
The popular Festival is now in its 32nd year.
The Johnston Development Corporation, a non-profit volunteer organization, sponsors the Festival. The Corporation works to aid the community in areas such as economic development, education, recreation, historic preservation, tourism, scientific and cultural opportunities, and continued promotion of Johnston.
To learn more about the Festival or the Johnston Development Corporation, visit the website at http://www.johnstondevelopmentcorp.org/.