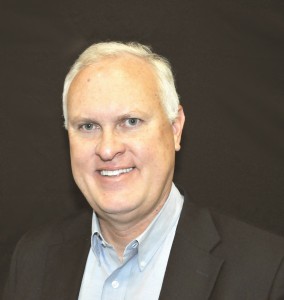 John W. Pettigrew, Jr. of Edgefield announces his candidacy for the Republican nomination for the SC Senate District 25 seat which includes all of Edgefield County and portions of Aiken, Lexington, McCormick and Saluda Counties. Pettigrew is a small businessman and owner of Pettigrew Properties. He has previously been elected to serve as Mayor of Edgefield and in the SC House of Representatives, as well as serving as county administrator and on the staff of Senator Strom Thurmond.
"The status quo in Columbia is not getting the job done. The needs of our state are being neglected. In particular, the establishment in the Senate must change. I love South Carolina. I believe in South Carolina. I know that we can do better as a state."
"Growing up, my parents taught me to use common sense, to be careful spending money, that a man's word is his bond and to trust in the Lord," Pettigrew said. "If I am elected, I will take those values with me to Columbia along with my core conservative principles of less government control and more individual responsibility. I will focus my service on the issues important to the people of our district – jobs, education, roads, term limits and protecting private property rights."
"We must not forget the men and women on the front lines of educating our children and protecting our families. I appreciate the daily sacrifices made by our teachers, law enforcement, first responders and firefighters. It is important that they have our support and the resources from the state to effectively do their jobs."
"We can do more and work together to make sure that additional jobs and investment come to our part of the state. I will bring a common sense business perspective to the legislature." Pettigrew's experience includes service as an appointee of Governor Carroll Campbell on the State Development Board, a board member of the Economic Development Partnership of Aiken and Edgefield Counties, and as a member of the Economic Development Committee of Edgefield County.
"My work with Senator Thurmond taught me that public service means dedicated attention to the needs of all citizens and that elected offices belong to the people – not the politicians. Too often people are elected to go to Columbia or Washington and they fall in love with the office and forget why they were elected in the first place."
"I look forward to the days ahead and hope to have a personal conversation with as many voters as possible. Our campaign will focus on positive change and issues important to the people of this district – not personal attacks and mudslinging."
Pettigrew is the son of Carolyn Pettigrew and the late John Pettigrew of Edgefield. He has degrees from Clemson University and from the University of South Carolina. John is married to the former Mary Allison Brooks of Greenwood and they are the parents of two girls, Carolina Brooks (11) and Amelia (9). They are all active members of Edgefield First Baptist Church where John has previously served as Sunday School teacher and Deacon Chairman.