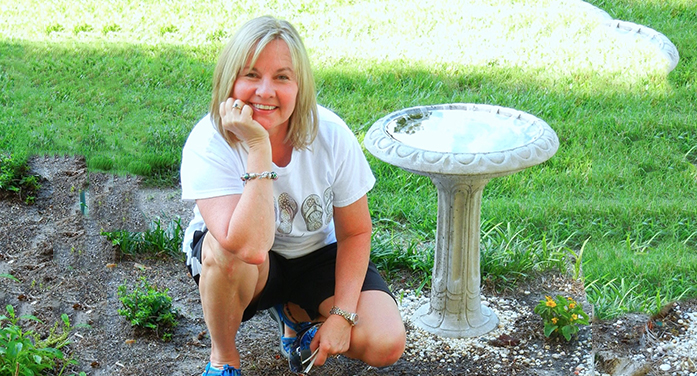 Karol Denise Keller, of Hilton Head Island, SC, passed away on December 17, 2016, at Hilton Head Hospital, surrounded by her family after suffering a long illness.
Karol was born August 5, 1958, in Columbia, SC and was proceeded in death by her father, James Donald Keller and mother, Helen Louise Braswell Keller, both of Columbia, SC.
She is survived by her twin sister, Katherine Keller of Hilton Head, SC; sister, Phyllis Tiller of Myrtle Beach, SC; sister, Lynn Gatling (Laddie) of Columbia, SC; sister, Kaye Chrisco (Joey) of Edgefield, SC; and brother, James Keller of Hilton Head, SC. In addition, she is survived by her fiancé, Mike Wallis, of Hilton Head, SC.  She was loved by her nephews Justin Long, Jacob Long, Dylan Long and Samuel Long, all of Hilton Head, SC; as well as many other nieces and nephews. She also had several great-nieces and nephews.
Karol attended A.C. Flora High School, in Columbia, SC where she was crowned Miss Falcon and was a head cheerleader. She attended the University of SC in Columbia and later went on to pursue a very successful career in real estate beginning on Hilton Head and continuing in Palm Springs, CA and Austin, TX working for Del Webb and Remax. She decided to move back home to be closer to her family and settled in Hilton Head several years ago.
She was an accomplished champion body builder while living in Texas. She had a love for the outdoors, where she enjoyed pursuing activities like scuba diving, wakeboarding, golf and gardening. She was a true lover of nature as well as animals. She also enjoyed traveling and most recently some of her favorite places to visit were Sanibel Island, FL and Key West, FL.
Karol was an independent thinker and pursued a life that provided her many opportunities and experiences. She had a deep love for her family, a passion for life and always colored outside of the lines.
A memorial service will be held on January 13, 2017, at 11:00 am, at The Island Funeral Home on Cardinal Road, Hilton Head, SC. The service will be officiated by Father Ben Wallis. Immediately following will be a Celebration of Life at Aunt Chilada's on Hilton Head, for all that wish to attend. Memorial Donations can be made to the Hilton Head Humane Association: P.O. Box 21790 Hilton Head Island, SC 29925.