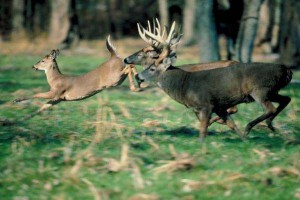 By Tiffani Ireland – A bill to clarify the deer baiting law in South Carolina passed from the House of Representatives' Wildlife sub-committee Jan. 30 in a 3-1 vote.  It then went to the full committee where it passed in a 15-1 vote.
Since SC lawmakers are not in session this week, the bill is expected to be presented to the full House of Representatives for its second reading sometime during the week of Feb. 18.  If it passes second reading, the bill will face a third reading before going to Governor Nikki Haley to be signed into law.
It is important to note, as previously reported by The Advertiser in our extensive coverage of this issue, that the Department of Natural Resources, which supports this bill, has not changed its stance on deer baiting.  DNR is still adamantly opposed to deer baiting.  However, DNR supports this bill to clarify the grey area in the current law that leaves its law enforcement officers at a disadvantage when it comes to enforcing the law.
Also notable is the fact that because of the loophole in the current law, baiting deer in all zones within the state of South Carolina is, for all intents and purposes, legal in the state of South Carolina regardless of whether or not this current bill passes.
For more information regarding this issue, including an explanation of the loop hole and a history on deer baiting laws in SC, please see our previous stories:
Proposed Deer Baiting Bill Passed By SC Senate (Updated) 1/25/13
Deer Baiting in SC Clarified by Attorney General 9/29/12
A History of the Deer Baiting Laws of SC 9/29/12
DNR Statement on Hunting Deer Over Bait 9/28/12
Law's Wording Clarifies Deer Baiting Issue 8/20/12